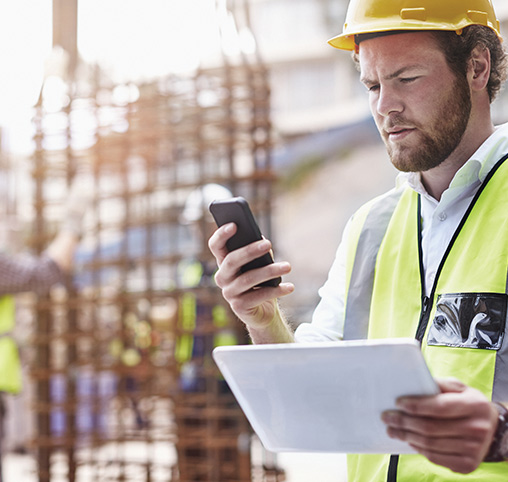 Technology Support for General Contractors
Overseeing builds for senior living and care centers requires attention to an array of elements – architectural, engineering, building codes, and more. Miss something and you can be hit with unexpected costs, after-the-fact alterations, non-compliance issues, and time overruns.
That's why you need a technology partner experienced in working with general contractors who not only speaks your language but also understands the particular technology requirements of senior living communities.
By working with an IT and low-voltage systems expert, you anticipate the demands of your project before they become problems, meaning projects come together more efficiently with fewer delays and setbacks.
Download a brochure to see how Tazergy simplifies and streamlines construction projects by being a single-point of contact for technology strategy, implementation, and support.
With the right partner, you gain:
An "Easy Button" for efficient and cost effective technology solutions

A expert tech team partner to increase your chances of passing inspections in tech areas out of your range of expertise

Someone who understands the language and priorities of general contractors AND all stakeholders – architects, developers, IT departments, executive teams, and resident councils

An experienced coordinator of the trades and tech vendors

Peace of mind with quality control, assuring systems and technology gets installed right the first time

A partner asking the right questions to build the foundation for effective planning, budgeting, and end result